Can be used to reduce header pressure or noise level
Used in plants with permanent different water levels and only one air supply net
Used if plant is situated in sensitive areas
Made completely in stainless steel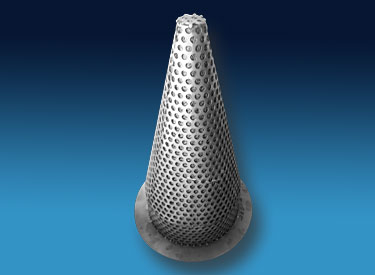 The VACOMASS® damper is a mechanical stainless steel component, which will be installed in the expansion part of the piping after the control valve.
So the noise level can be reduced, which can arise in the expansion part after the control valve.The VACOMASS® damper can be used furthermore in system, where the aeration tanks have a permanent difference of water level and if all tanks are feed with air from one main pipe only.
There are different types of VACOMASS® damper available, which can be adjusted to specific plant situation. The standard design is a version where the damper can be fitted between two flanges of the piping.
VACOMASS BROCHURES
DOWNLOADS